Last week was spent getting to grips with some of the things I've been meaning to do for a while, as well as organising some gift packs for those who want to give a Faerie Door as a present
Firstly I want to show you something I've been meaning to do for a while. I thought I'd do a little experiment, and it seems to have worked thus far. Tiny little signs for the garden, pots or hanging baskets.
Here's the freshly cast sign, as you can see it's the same height as a lighter.
No Trolls Garden Sign
And here is the sign painted up in my garden. This one is cast in Herculite II plaster, but thinking of doing some in stone casting powder to make more durable. Will Have to experiment.
I'm going to do some different designs, and perhaps some blank ones for customisation.
I'm more than happy with the results, and I hope you like them to?
I've also been busy finishing some Faerie Door Designs I've been working on.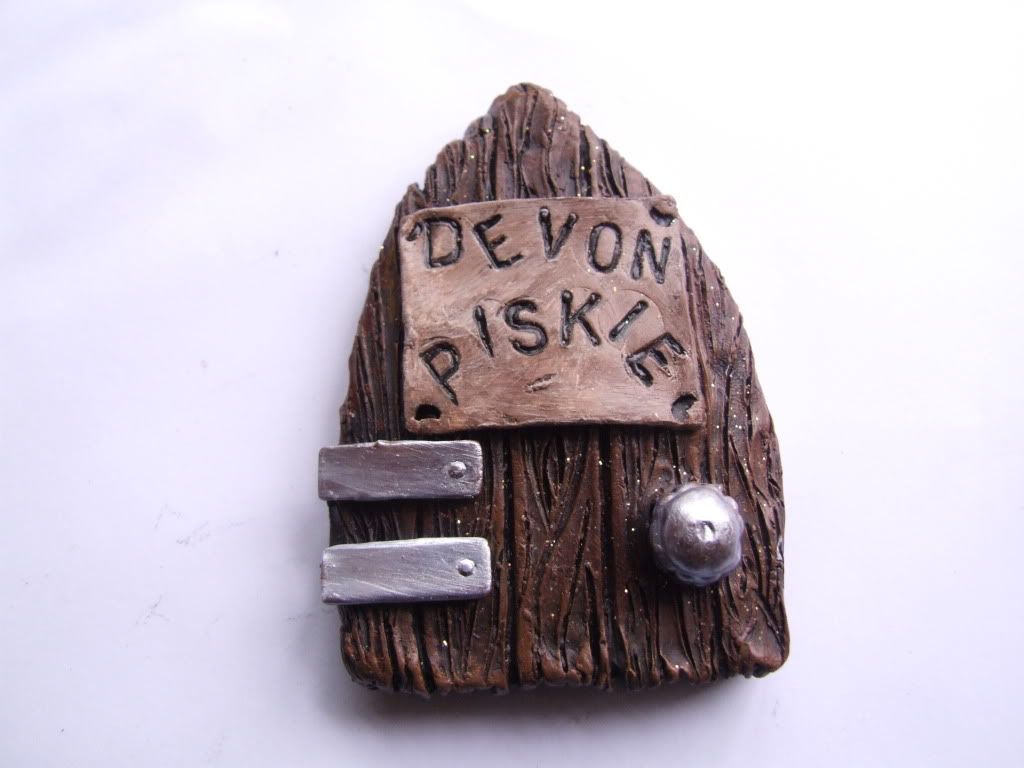 Devon Piskie Faerie Door 3.5" High
This is by far my favourite so far (maybe I'm biased as I live in Devon!).
It's the first time I've used my new metal working stamps to do the sign and I think it works really well.
I was worried it would like too perfect for faerie/goblin writing, but have made a point of not putting the letters in line.
No Trows - Shetland Islands Faerie Door
Here's one, that's been in the making for over a year. A Trow is a Faerie Troll like creature native to the Shetland Islands.
Someone suggested this to me ages ago on the craft forums, and finally I have some ready to go out!
I'm hoping to get some more designs made specific to regions, so any suggestions you have, please get in touch.
Steam Punk Faerie Door Magnet
If you've seen some of my existing designs, you'll know I love Steampunk Style. After making a few Steampunk Faerie Doors, I thought a Magnet was also needed. Can be used as a fridge magnet but I think it would look far better on a computer case (we could all do with some streampunk faeries in our computers couldn't we.
Cast in plaster and painted with a metal effect, this little door is just 2" high. It has magnets at the back.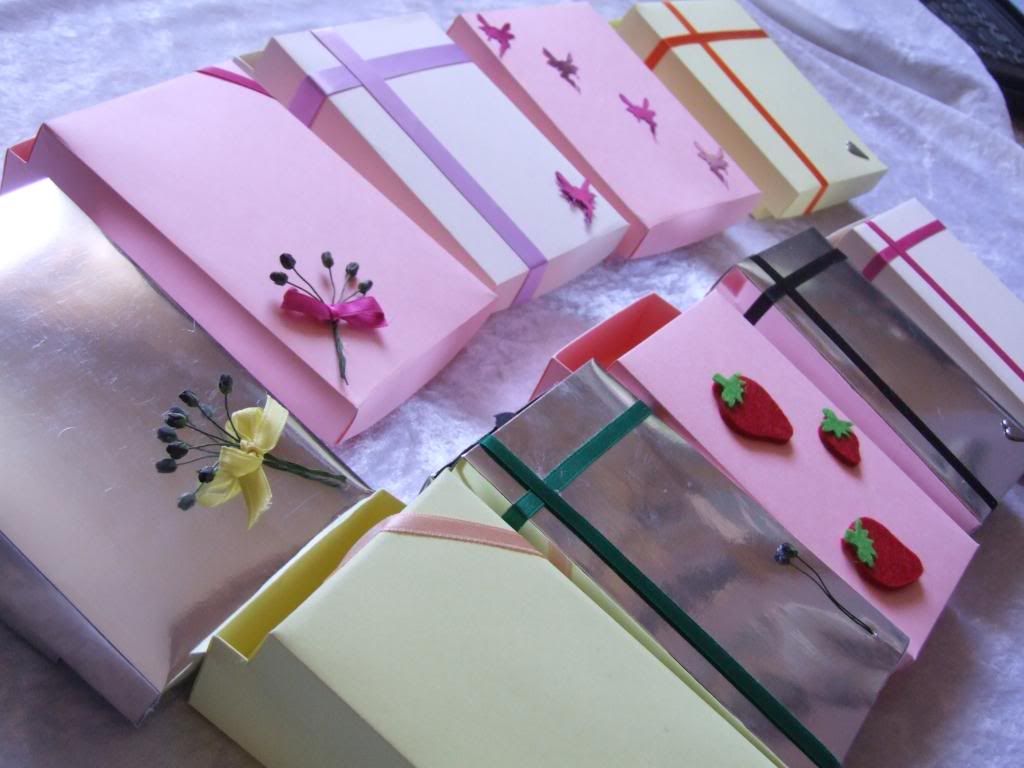 Finally, I have been thinking about a gift pack for a while, but could never find gift boxes I liked. So, I thought I'd make some myself.
Much easier than I thought, but quite time consuming. Here's some I've made with existing card stock, now I'm excited awaiting some new card to make more.
Faerie Door Gift Pack




I will do a variety of gift packs, and happily put together bespoke packs to meet individual requirements.
The option I have currently is Gift Box, Organza bag, Mobile/bag Charm and Faerie Door of Choice.
Coming soon more packs, including tiny glass bottles of fairy dust.
Well, I've really enjoyed putting together my first proper blog post. I hope you like it, and I look forward to any feedback.